Christmas Opening Hours 2020
24th December: Closed
25th December: Closed
26th December: Closed
27th December: Closed
28th December: Closed
29th December: Closed
30th December: OPEN
31st December: OPEN
1st January: Closed
2nd January: OPEN
3rd January: Closed
4th January: Closed
5th January onwards: Open as Normal
PLEASE NOTE THAT APPOINTMENTS ARE REQUIRED IF YOU ARE PLANNING TO VISIT US.
->>------->
27th November update
Our Loughborough and County Durham shops will be OPEN FROM WEDNESDAY 2ND DECEMBER by appointment only. To request an appointment, please see below.
Online sales and customer service are fully operational, and we are shipping as normal. Please continue to order online at www.merlinarchery.co.uk
Click and collect is available through our Loughborough shop. To use this service, please see instructions here https://www.merlinarchery.co.uk/click-and-collect
We will continue to update this page as the situation changes.
Thank you in advance for your ongoing support.
Wishing everyone good health and safe shooting!
->>------->
9th June 2020 update
We'll be opening reopening our Loughborough shop on Tuesday June 16th! But with a lot of changes... See how we'll be doing things in the video below.
(Details on our Durham shop reopening will be following in the next couple of days)
Please note the stock levels displayed on this website are for the Loughborough store. If you are travelling a long way for a specific item, please call ahead to check availability.
Loughborough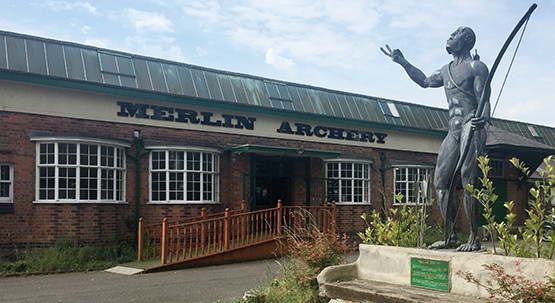 Head Office and Loughborough Showroom:
Merlin Archery Ltd
Unit 1 Great Central Trading Park
Great Central Road
Loughborough
Leicestershire LE11 1RW
Phone: +44 (0) 1509 233555
Customer service email: [email protected]
Loughborough customer service and showroom opening hours UPDATED JUNE 16TH 2020!
Monday: Closed
Tuesday: 10:00am - 5:30pm
Wednesday: 10:00am - 5:30pm
Thursday: 10:00am - 5:30pm
Friday: 10:00am - 5:30pm
Saturday:10:00am - 5:30pm
Sunday: Closed
(Closed Bank Holidays)
Loughborough warehouse operating hours (Closed to general public)
Monday-Friday: 8am - 4:30pm
(Closed Bank Holidays)
County Durham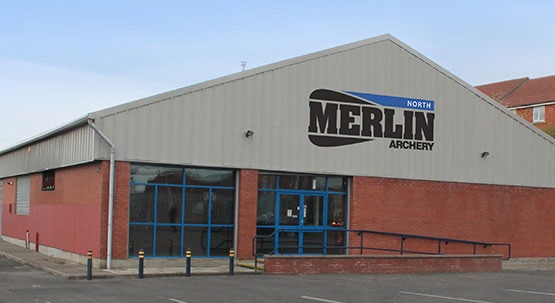 >
COUNTY DURHAM SHOWROOM:
Merlin Archery
Tindale Crescent
Bishop Auckland
County Durham
DL14 9SS
Phone: +44 (0) 1388 600076
Customer service email: [email protected]
County Durham Showroom opening hours
Monday: Closed
Tuesday: 10am - 5pm
Wednesday:10am - 5pm
Thursday:10am - 7:30pm (Late night opening)
Friday:10am - 5pm
Saturday:10am - 5pm
Sunday: Closed
(Closed Bank Holidays)